Friends of Women in Waders TM
You can also purchase Women in Waders TM products at the following locations:


Oregon
Washington
Wyoming
Anglers Book Supply
Eugene, OR

Campbells Outdoorsman
Ontario,OR

Yukon Jack's
Veneta, OR

Great American Tackle Shop
Clackamas, OR

Arlene's General Store
Elkton, OR

Harbicks Country Store
Blue River, OR

Q Street Billarads
Springfield, OR
Puget Sound Sports
Olympia, WA

The Fly Smith
Marysville, WA

Wild Country Sporting Goods
Mossyrock, WA
High Country Flies
Jackson, WY

The Virginian Lodge
Jackson Hole, WY

The Pawn Shop
and Sporting Goods
Jackson, WY

Aune's Absaroka Angler
Cody, WY
Other US
Europe
Internet
T. Hargrove Fly Fishing
St. Louis, MO

United Tackle
Melvindale, MI

Pappy's Bait and Tackle
Wellston, MI

Mel Cottons Sporting Goods
San Jose, CA

Grand River Tackle
Fairportharbor, OH

Mangrove Outfitters
Naples, FL

Waterfall Resort
Ketchikan, AK

Fin-Chasers
Idaho Falls, ID
Behr Angelsport
Germany
Amazon.com

bigfishtackle.com

Stripers Online

FishUSA.com

Bill's Tackle

Fishing Wholesale

FlyFishing-Gifts.com

MacKenzie Trail Lodge
Model Links
Ms. September 2002
Reel Fish would like to thank the following businesses for their friendship and support.

E.O.B. Photo

G.Loomis is providing rods and reels for the 2002 and 2003 calendars.

Rogue Rods is providing rods for the Reel Fish Sportfishing Simulator.

Willie Boats

The following swimwear companies are providing swimsuits for upcoming shots





Sunup/Sundown® sells exclusive design,
sexy, exotic and erotic swimwear including bikinis, thongs,
string bikinis for women and men by catalog and has since 1975.
Not available in stores




Waterproof neoprene swim wear. Very cool!
A Squid Ink suit was used in the July 2002 photo shoot.



Hand made to order swimwear
A She-Rock suit was used in the October 2002 photo shoot.



The Bikini Connection


The Caddis Fly Angling Shop, Eugene, OR provided the chest waders used in the calendar.




Magnum Outfitters

Jimmy Rogers Enterprises



Get Women in Waders TM Updates
Subscribe to our Mailing List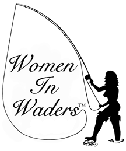 ---
---
Reel Fish
Copyright � 1999,2000,2001. All rights reserved.
All photos, content, and code Copyright � Reel Fish and may not be used without permission.
Revised: Nov 19, 2001