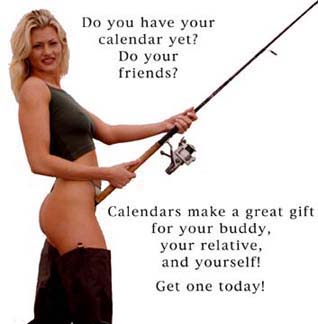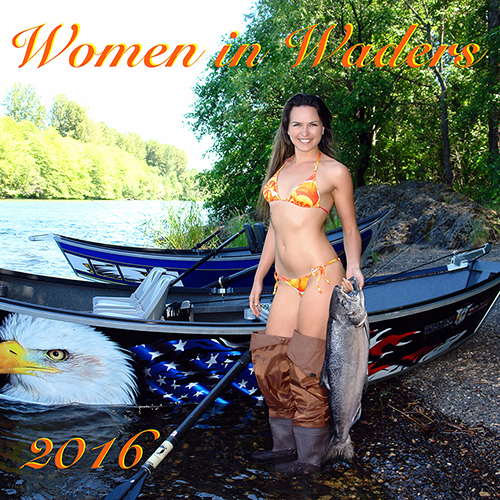 Order yours now!

As Seen In:
Stuff, Men's Journal, Front, Xtreme Wildlife, Sports Illustrated, Field and Stream, Playboy, GQ, Loaded, Maxim, FHM, Unlimited, Gear, Ice, TNN Outdoors, Salmon, Trout and Steelheader, Pike and Muskie, Great Lakes Angler, Northwest Fishing Holes, Inside Line, Fishing and Hunting News, Oregon Angler, .Net, AngelWoche, Fisch und Fang, Fisk & Fri, and MORE ...

"This calendar outsells our other flyfishing calendar 5 to 1" - FishUSA.com
"Our favorite calendar" - GQ

When you think of fishing, what do you think of. Bait? Tackle? The big one that got away? Gorgeous women? OK, beautiful women don't often come to mind, unless you have Women in Waders 2016. Twelve stunning ladies in ideal settings fill the pages of the tastefully photographed, collector quality calendar. Just imagine walking down to the bank of a river and finding a beautiful woman in waders instead of a crowd of fishermen. We realize you may never actually run across women dressed like this in your favorite stream, but with the Women in Waders calendar on your wall, you can dream about it everyday.